Mauerbach Seminar 2017
On the last weekend of june several different Budo, like Jujitsu, Aikido, Ninjutsu, Iaido, Karate, Kobudo and Judo were teached within this outdoor seminar.
click on the pictures for enlargement.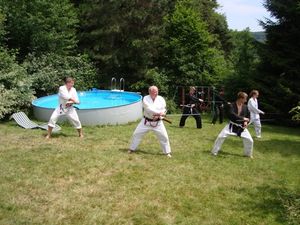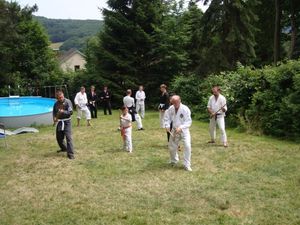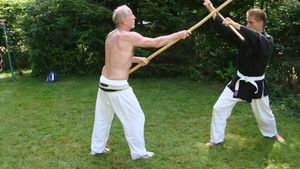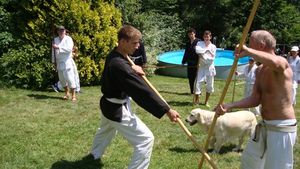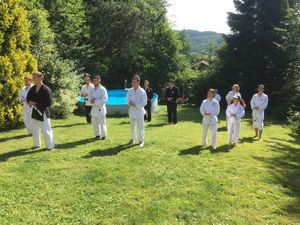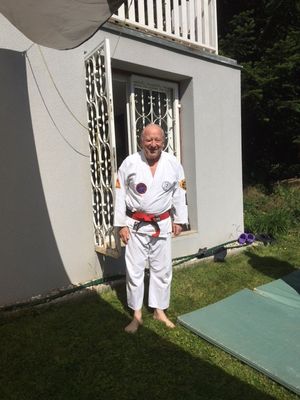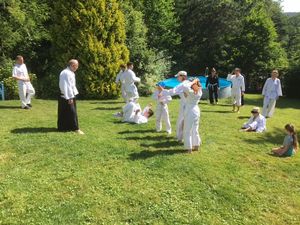 - EJJU Seminar Calendar for 2018
- Upcoming Dan-examination Jujitsu
17.3.2018: Sebastian Rudigier (to 4.DAN)
the examination will take place at the USI / Auf der Schmelz 6, 1150 Wien.
time: 15:30 - 19:00
Guests are welcome!
March 2018
Mo
Tu
We
Th
Fr
Sa
Su
9
26
27
28
1
2
3
4
10
5
6
7
8
9
10
11
11
12
13
14
15
16
17
18
12
19
20
21
22
23
24
25
13
26
27
28
29
30
31
1