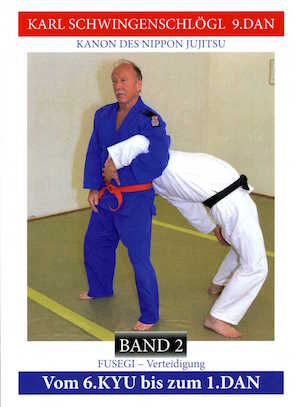 Karl Schwingenschlögl, Kanon des Nippon Jujitsu Band 2, Fusegi-Verteidigung, Vom 6.Kyu bis zum 1.Dan (for more information please contact Karl Schwingenschlögl, karl_hanshi@hotmail.com)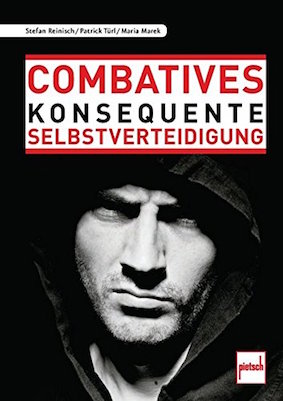 Stefan Reinisch, Patrick Türl, Maria Marek, Combatives - Konsequente Selbstverteidigung (2016), Verlag pietsch
Stefan Reinisch, Maria Marek, Erfolgreiche Messerabwehr - so verbessern Sie ihre Chancen (2014), Verlag pietsch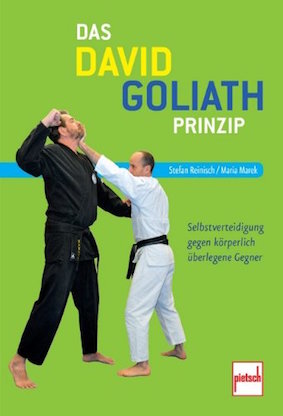 Stefan Reinisch, Maria Marek, Das David-Goliath-Prinzip: Selbstverteidigung gegen körperlich überlegene Gegner (2013), Verlag pietsch
Stefan Reinisch, Maria Marek, Budo-Prinzipien in Training und Kampf (2013), Verlag pietsch
Stefan Reinisch, Harald Marek, Fixier- und Transporttechniken (2012); Verlag pietsch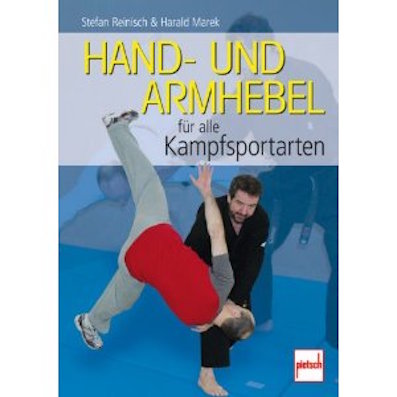 Stefan Reinisch, Harald Marek, Hand- und Armhebel für alle Kampfsportarten: Training, Technik, Einsatz (2011); Verlag pietsch
Stefan Reinisch, Effektive Selbstverteidigung im Alltag (2010) Verlag Pietsch
Stefan Reinisch; Jürgen Höller; Axel Maluschka, Titel: Kysho - Angriffspunkte in Selbstverteidigung und Kampfsport, Meyer & Meyer Sport Verlag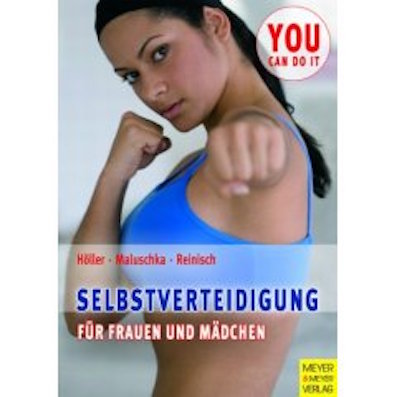 Jürgen Höller; Axel Maluschka; Stefan Reinisch, (2007), Titel: Selbstverteidigung für Frauen und Mädchen, Meyer & Meyer Sport Verlag
further reading
Jujitsu:
ART Josef , "Jujutsu, Modernste Selbstverteidigung", Selbstverlag Bollenfeld/Preith, BRD, 1980
FELDENKRAIS Dr. Moshe, "Manuel Pratique de Jiu-Jitsu", Edition Chiron, Paris, 1944
HABERSETZER Roland, "Ju-Jitsu et Kiai", Marabout, Verviers (B), 1978
HABERSETZER Roland, "Self-Defense", Marabout, Verviers (B), 1978
HERNAEZ Roland, "Le Tai Jitsu" 2 Bände, Sedirep, Paris, 1978, 1982
HERNAEZ Roland, "Le Ju-Jitsu", Sedirep, Paris, 1985
HERNAEZ Roland, "Ju Jitsu - La Force Millénaire", Edition AAR, Belle Eglise, 1991
JAY Wally, "Dynamic Jujitsu", Masters, Hamilton (Ontario), 1981
KAWAISHI Mikinosuke, "My Method of Self-Defence", Foulsham & Co., London, 1962
KIRBY George A., 2 Bände: "Jujitsu, Basic Techniques of the Gentle Art", "Jujitsu, Intermediate Techniques of the Gentle Art", Ohara, Burbank (California), 1983, 1985
KIRBY George A., "Budoshin Ju-Jitsu", Ohara, Burbank (California), 1988
KLINGER-KLINGERSTORFF Hubert, "Jiu-Jitsu im Selbstunterricht", Perlen-Reihe Nr. 611, Wien, 1977
LASSERRE Robert, "Atémis et Jujitsu", Edition Judo, Toulouse, 1959
SCHMITT Gerhard, "Jiu Jitsu - Vom Einsteiger zum Könner", Berlin, Sportverlag, 1997
SHORTT James G., "Jiu Jitsu", P.H. Crompton Ltd., London, 1979
WOLF Horst, "Judo-Selbstverteidigung", Sportverlag (Ost-)Berlin, 1976
Seifukujitsu, Katsu:
LASSERRE Robert , "Téchniques secrètes de Réanimation", Edition Judo, Toulouse, 1957
KAWAISHI Mikinosuke, "Ma Méthode Secrète de Judo", Judo International, Paris, 1964
Budo in general:
DESHIMARU-ROSHI Taisen , "Zen in den Kampfkünsten Japans", Knaur-Taschenbuch Nr. 4130
HERRIGEL Eugen, "Zen in der Kunst des Bogenschießens"
MUSASHI Miyamoto, "Buch der 5 Ringe"
SUN TZU, "Die Kunst des Krieges"
SUZUKI Daisetz Teitaro , "Zen und die Kunst zu siegen, ohne zu kämpfen", Herder Band 4688
Combatives:
Geoff Thompson: The Art of Fighting without Fighting
The Fence
3 Second Fighter
Dead or Alive
Watch my Back/Die Tür
Keith R. Kernspecht: Blitzdefence, Angriff ist die beste Verteidigung
Peyton Quinn: Das Straßenkampf-Handbuch
Marc "Animal" MacYoung: Billige Tricks, Hinterhalte und andere Lektionen
Messer, Messerkämpfe & ähnliche Zwischenfälle
Extremer Bodenkampf
John Perkins, Al Ridenhour, Matt Kovsky: Attack Proof, The ultimate Guide to personal Protection
Jim Wagner: Reality-Based Personal Protection
Kelly McCann: Combatives for Street Survival
Lee Morrison: Urban Comatives
Richard Dimitri: Totale Selbstverteidigung
Bill Kipp: Turning Fear into Power
de-escalation:
Tim Bärsch, Marian Rohde, Kommunikative Deeskalation, Books on Demand
Tim Bärsch, Verhindern Sie Gewalt, Books on Demand
Michel Ruge, Das Ruge Prinzip, Egmont VerlagsGmbH
other:
Ralf Pfeifer, Das Geheimnis des Sieges-Die physikalischen Grundlagen des Kampfsports (2010)
- EJJU Seminar Calendar for 2018
- Upcoming Dan-examination Jujitsu
17.3.2018: Sebastian Rudigier (to 4.DAN)
the examination will take place at the USI / Auf der Schmelz 6, 1150 Wien.
time: 15:30 - 19:00
Guests are welcome!
March 2018
Mo
Tu
We
Th
Fr
Sa
Su
9
26
27
28
1
2
3
4
10
5
6
7
8
9
10
11
11
12
13
14
15
16
17
18
12
19
20
21
22
23
24
25
13
26
27
28
29
30
31
1